Pre-sales start in December. Sign up for details and updates of the limited editions on www.yesphotobook.com. You can hear Jon Kirkman talking about this project on SymfoZone, November 18.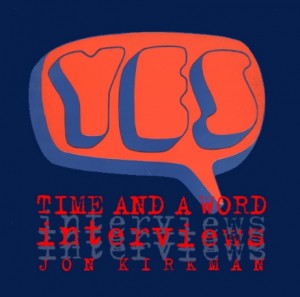 One of Britain's pre-eminent rock bands, formed at the end of the sixties, Yes developed a unique and influential sound which has been inspirational to the progressive rock scene ever since. Such a long-lived group – they celebrate their forty-fifth anniversary in 2013 – has naturally changed and evolved over that time, with musicians coming and going.
It's a complex story and one which this upcoming book tackles by talking directly to the musicians involved. For the first time just about every single member of the band – past as well as present –  gives their views and thoughts on different aspects of the story, as well as milestone album projects and solo work.
This unique book has been put together by rock radio presenter, writer and researcher Jon Kirkman. Having worked on a number of important Yes archive releases, Jon remains in touch with most of the musicians from the band. Knowing them so well, they have been able to talk openly and honestly about events over the past four decades. Much of this material has never been seen in print before and includes material from Jon's extensive archive as well as brand new interviews done over the last year which shed new light on the band's career and history.
It is a fascinating story both for the many Yes fans around the world, as well as rock historians and indeed anyone interested in the complex and creative relationships within a band of this stature.
As well as the interviews, the book includes a Yes timeline to anchor the material, along with an impressive collection of rare and unseen live and off-stage photographs.
This book is scheduled for Winter 2012 and more details will be released shortly. To keep up to date you can sign up for our exclusive YES INTERVIEWS newsletter which over the coming weeks will update you on the progress, as well as bring you early details of the available special editions (which will include signed copies) along with pre-release offers and access to audio interview clips. A CD of interviews is also planned along with exclusive photo sets.