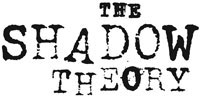 You might know Devon Graves from the alt metal band Deadsoul Tribe, or you might be more familiar with his real name, Buddy Lackey. He also spent 11 years as frontman and flute player for legendary prog metal band Psychotic Waltz.
During the touring journeys with Deadsoul Tribe, Devon met many musicians who really stood above the crowd. One day he wondered "What would it be like to play in a band made of the very finest players I have met along the way?"
The Shadow Theory features some of the finest musicians that Devon could possibly gather:
Demi Scott – Keyboards, Arne Schuppner – Guitar (Complex 7), Kristoffer Gildenlöw – Bass (Dial, formerly Pain Of Salvation) and Johanne James – Drums (Threshold, Kyrbgrinder)
Four years in the making, The Shadow Theory will be releasing their first studio album on Devon's long time home InsideOut Music. "Behind the Black Veil" is a sinister roller-coaster ride of sound and lyrical imagery combining elements of thrash, psychedelic and symphonic metal fused with folk and prog rock undertones. Devon's first "concept album" ever, tells a horror story of a man who wakes from one nightmare into another, into another until he can no longer tell where the dream ends and reality begins… Or if he was ever dreaming at all. The Shadow Theory's "Behind the Black Veil", both frightening and compelling is sure to be a standout amongst the vast myriad of music releases this year.
The Shadow Theory will be a touring band and is already looking into possible touring in early 2011.
Listen to the song 'The Sound Of Flies' by The Shadow Theory on http://www.myspace.com/theshadowtheoryofficial
Releasedates: GAS: Friday, November 19, 2010, Rest of Europe: Monday, November 22, 2010, Australia/NZ: Friday, November 26, 2010 and North America: Tuesday, January 25, 2011