Hurry now to get your tickets for this once in a lifetime show to see The Buggles with special support from OMD.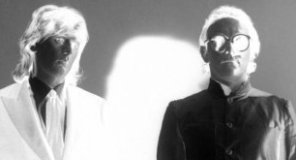 Tickets are selling very fast and there are only a handful left – so don't delay and book your tickets now to avoid disappointment.
28 September 2010 will see Trevor Horn reconvene The Buggles for a never-to-be-repeated live performance in aid of the Royal Hospital for Neuro-disability — their first ever gig, more than thirty years after their début hit, Video Killed The Radio Star. And OMD will perform a special support set in a rare appearance in their original two-piece formation.
VIP tickets for this special event are now sold out, and general admission tickets are selling fast. Click here for full date/time/location details, and click here to purchase tickets.
Trevor Horn: "I think what Orchestral Manoeuvres have achieved over the last few decades – that fusion of pop and electronic experimentation – is unique. Both OMD and The Buggles released their début singles in September 1979, so there's another symmetry for them joining us on the 28th. I'm very grateful to Paul and Andy for agreeing to take part in this concert and I personally can't wait to watch their set."