In May 2011 It Bites will release their new DVD entitled It Happened One Night and tour the UK playing selected dates to launch the concert film.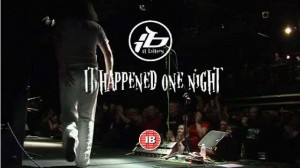 The DVD was recorded in February 2010 in front of a sold out crowd of It Bites' fans from the UK and Europe. Made in Cumbria is the band's mission statement and the DVD was performed, filmed and edited in Cumbria by music video director Russell Cherrington.
As an added bonus for all fans of the band It Bites have promised to play a selection of new material at these shows.
Since It Bites burst on to the UK music scene in 1986 with hits like Calling All The Heroes, Kiss Like Judas, All In Red and Still Too Young To Remember, they have built up a loyal following worldwide and have toured with some of the biggest names in rock, such as Robert Plant, Marillion and Status Quo.
It Bites is John Beck keyboards and vocals, Bob Dalton drums and vocals, John Mitchell guitar and lead vocals with Nathan King from Level 42 playing bass on these dates.
Special guest is Jon Amor a one man musical industry, playing with The Hoax and Amor as well as his solo albums with guest such as Robert Plant, he is not to be missed.
It Happened One Night UK Tour and DVD Launch – Venues and Dates:
* Special Guest Jon Amor (www.jonamor.com)
** Special Guest Jon Amor (www.jonamor.com) and 13 Stars