It's official: UK prog band Grey Lady Down have reformed and are preparing gigs and possibly a new album.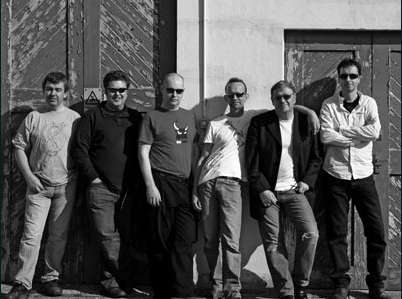 You may have already got wind of this but to confirm that seminal 90s prog band Grey Lady Down have reformed after a ten year hiatus. The band, whose members have gone on to grace such prominent prog outfits as IQ, Darwin's Radio, Thieves' Kitchen and Sphere3, are planning a number of shows throughout the UK during 2011/12. Ideas for a new album, which would be the band's 5th studio release, are being explored for release in due course.
The band has drafted in Piers de Lavison of G2 fame on Keyboards and also includes both Julian Hunt and Steve Anderson on guitars.
The band is now a six piece with a BIG sound and the rehearsals are sounding great.
Grey Lady Down members are:
Martin Wilson – Vocals
Steve Anderson – Guitars
Julian Hunt –  Guitars
Mark Robotham – Drums
Piers de Lavison – Keyboards
Sean Spear – Bass
Visit the band's website for more information (www.greyladydown.net)