On the 24th June 2013, InsideOut Music releases the seventh studio album by The Tangent entitled 'Le Sacre Du Travail'. The album is the group's first fully blown concept album.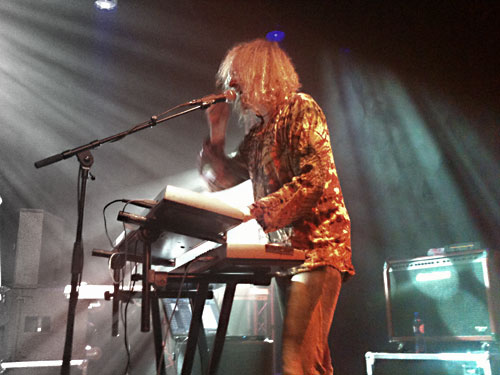 Band-leader Andy Tillison is keen to point out that this concept is something that involves all of us now rather than a rambling fiction. Formed from a single hour long piece of music in 5 movements and referred to by the band as "An Electric Sinfonia" based around a working day of a typical Western-world citizen, the album has a very personal feel. It's highly orchestral and 20th century classical in tone, very much inspired by Stravinsky's The Rite Of Spring.
This is not the first time The Tangent and the late Igor Stravinsky have rubbed metaphorical shoulders. In 2006 the band started work on a full scale "ELP" style reworking of The Rite Of Spring. Banned from release by the highly protective policies of the 'owners' of Stavinsky's works: Boosey & Hawkes, work ceased on that album when it became apparent that that company's control over the piece is in force for a decade or more yet.
"Despite that bitter blow", says Tillison "the idea of this modern day Ritual was in my head. I therefore explored the idea of writing something of my own large scale work, inspired by, rather than actually by Stravinsky and began amassing lyrical ideas, melodic sections and riffs during the recording of our last conventional Tangent album COMM."
"Despite the re-emergence of Progressive Music in the 1990s, that area of the Progressive Movement has still been a little avoided – possibly because that is where so much hostility was directed at the original 70s pioneers. The attempt to classicize pop music was not seen as a good idea by many. But for me it was just a wonderful fusion of two things I loved. I wanted Marmalade and Marmite on the same slice of toast. Those albums gave me it. Tasted great."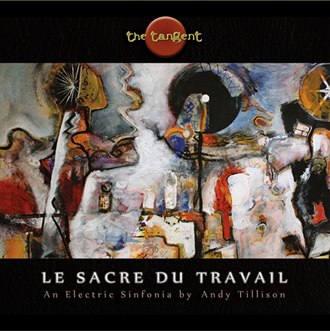 'Le Sacre Du Travail' sees the line-up of The Tangent revert to an earlier formation, Andy Tillison (composer/keyboards/singer) again bringing on board Jonas Reingold on bass (The Flower Kings, Karmakanic), Jakko M Jakszyk on guitar & vocals (King Crimson, Level 42), Theo Travis on wind instruments (Soft Machine, Steve Wilson Band) with the new additions of Gavin Harrison on drums (Porcupine Tree) & David Longdon on vocal harmonies (Big Big Train). In addition there are cameo appearances by Rikard Sjoblom (Beardfish) and Guy Manning amongst others.
The artwork for the outside cover you see here, is by Martin Stephen. Much more info on the Tangent Website. Regular Pre-Ordering has already begun, and look out for more information on the album in the coming weeks!